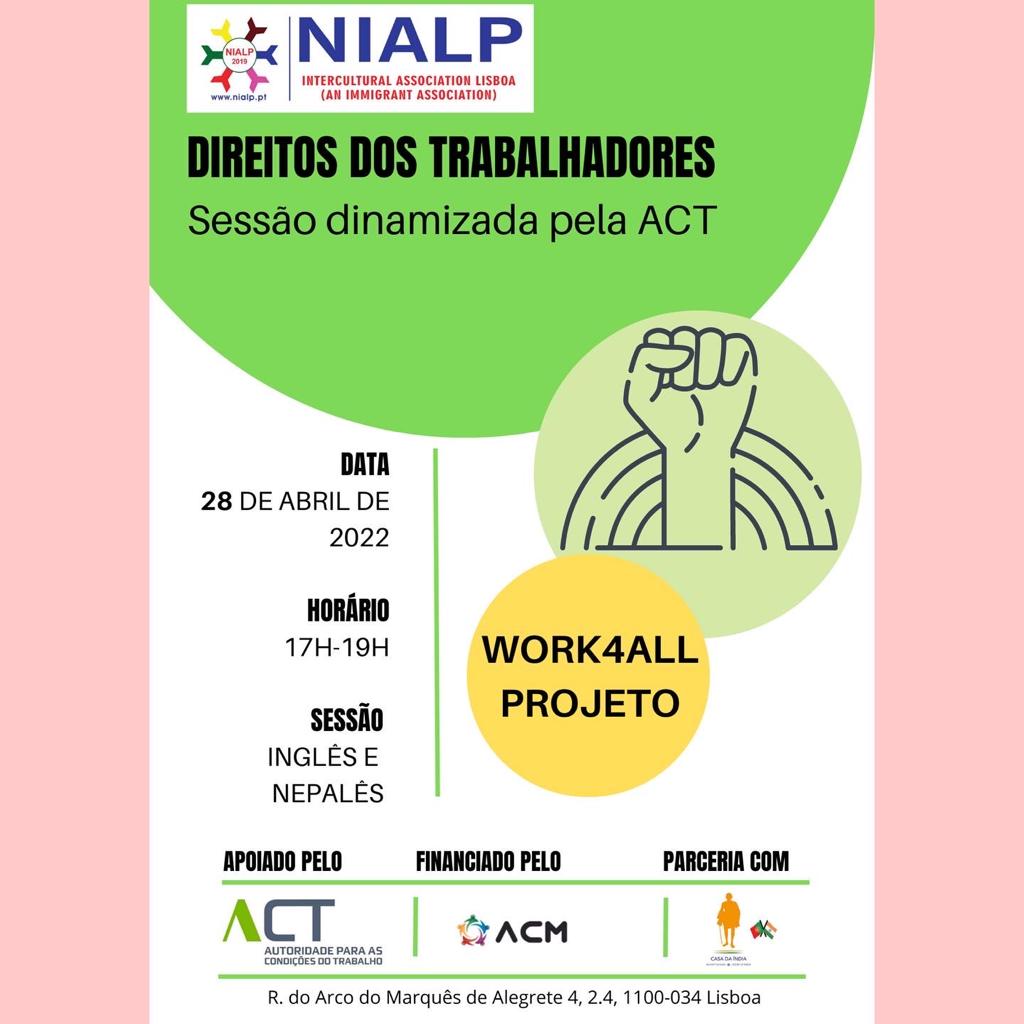 "WORK4ALL" project is initiated by NIALP with financial aid of ACM-High Commission for Migration and in partnership with ACT – Authority for Working Conditions, Casa da Índia and Paris Councils of A-Dos-Cundaho and Meceira.
On this project, many different formal and informal sessions will be organized on topics related to the labor marker with the aim of empowering and integrating migrant population in Portuguese labor market, namely:
Rights and duties at work
Types of contract in Portugal
Looking for a job in Portugal – Employment and Vocational Training Center
Title recognition
As we know that, the main obstacle to the well-being of migrant workers in Portugal roots from the lack of literacy in the most basic rights and duties at workplace. This informative session will be held in 28th of April 2022 and is targeted towards Nepali migrant population in Lisbon with the objective of educating them about the rights and duties at workplace in Portugal in collaboration with ACT. Moreover, the information will be interpreted and translated into Nepali and English simultaneously.
To participate in this session, please fill this google form: 
https://docs.google.com/forms/d/e/1FAIpQLSfmp5LjAgyMmdPOGhaH2NLsxmeabj9beTssPm5KGcfryn5XxQ/viewform?fbclid=IwAR0zYT3w9AUsE1i–c2zGhbCQRBZfcxAdF3s7-HvZaFdJZ1x47B_YvS1adw
Or contact: nialplisbon@gmail.com / 920 280 661 
You can also refer to flyers in Portuguese, English and Nepali for more information –